"

The beauty of being a DJ is able to unite people of all culture on one dance floor"
— DJ Cheeks
DJ Cheeks Bio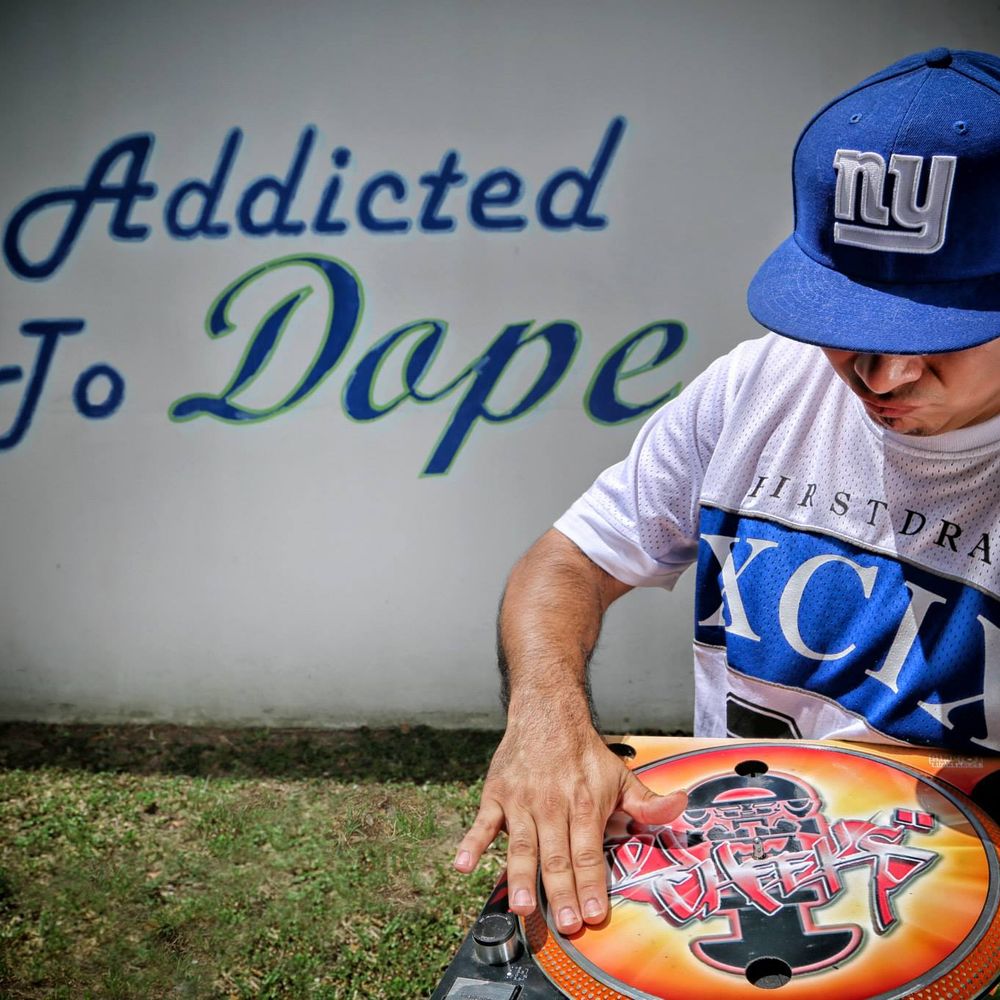 I was born in Lima, Peru, but this is not where my story begins. I resided in New York City at the age of three, after the loss my mother.  We later moved to Union City, New Jersey. This is where my passion for Hip Hop began.  You should've seen this Peruvian kid bouncing around the city, rockin' out to the sounds of Kool DJ Red Alert, Funk Master Flex, & DJ Enuff on Hot 97.
This is where I started my journey as a Disc Jockey.  When you don't know what lies ahead, it's best to focus on what's right in front of you. For me it was the music.  My "gramma", bless her, is such a dynamic woman. I am so thankful that even though she lacked an appreciation of hip hop, her appreciation of her "gran" was more than enough to make up the difference. As one of my biggest supporters she has never let me down.
During my teenage years I moved to Florida. My introduction to Miami Bass was the thing that allowed me to grow even more. I began to experiment with the Miami Sound and a mixture of the New York east coast vibe and I was able to create something of my own. I was 18 when I bought my first set of Numark Turntables and a Vestax Mixer. But if it wasn't for my big Brother "Psycho" sponsoring my dream, who knows what path I may have taken.
Now that I was properly equipped all I ever did was practice. Once I was finish practicing, I would practice again. Then one day someone would hear me and give me one of the greatest opportunities I ever had. A chance to work with rapper Special Ed. Once you get going your ambition can take off on its own and things can happen when you least expect it. Like my introduction to the Universal Zulu Nation. Being a part of this family would change things for me forever. Meeting Afrika Bambaataa for the first is definitely one of the high points of my career.
Determined to get on the radio, I started submitting mixtapes until I was finally able to land a spot on radio stations like Jacksonville's The Beat 93.3 & West Palm Beach's Beatz 96.3. Now my new home is Tru Radio where you can find me every weekend on the Drip Mix. For the past fourteen years I've been playing at numerous venues from Duval to Dade Counties loving every minute of it. I love what I do. Music isn't just my life we're inseparable. My heartbeat is an 808, my step is the metronome and my hands are the conductor's wand orchestrating an unforgettable experience.
I take all my life experiences, the pain, the joy and all the in between and use it to connect with you. That is the DJ Cheeks experience. Available now.
Press Photos